STEP 1:
To use our FAQ, you can select the category that is the most related to your query. Alternatively you can use the search bar at the top of the FAQ screen and type your query.

STEP 2
: If you have selected a particular category, you will then be presented with a list of questions within that specific category. If you used the search bar function, our FAQ search engine will display all content related to your query.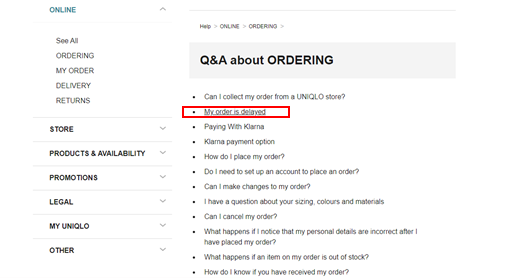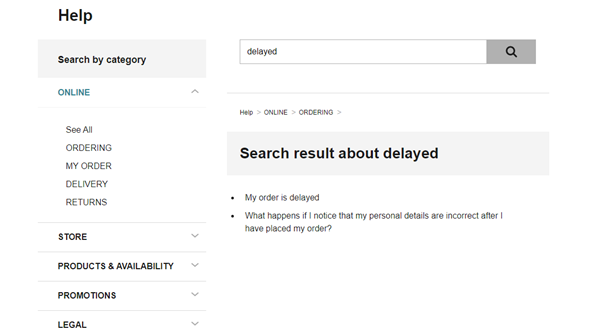 STEP 3
: Once you have selected the question, the FAQ will then present you with the answer. We hope you have been able to resolve your query. Please share your feedback by answering yes or no to the question, "was this information useful" at the bottom of the FAQ question.

If not, please continue to the next step. We kindly ask that you share feedback as to why your query wasn't resolved to help us improve our service.
STEP 4
: We're sorry you have not been able to get an answer via our FAQ's. For a quick response, we have a range of other ways you can get support. To connect with a member of our team, please scroll down to the bottom of the page.

You can also reach us via email where we aim to respond to your query within 24 hours. Please click
here
if you would like to contact us via email.
We provide a Chatbot (24 hours availability) and LiveChat (Monday to Friday 9am - 6pm & Saturday and Sunday 11am - 6pm) services to help assist with your query.
How to use these services:
STEP 1: Initiate a chat conversation
Click "CHAT SUPPORT" or "MESSAGE US" on the page of "Help" . You can find the chat support button at the bottom of the FAQ homepage.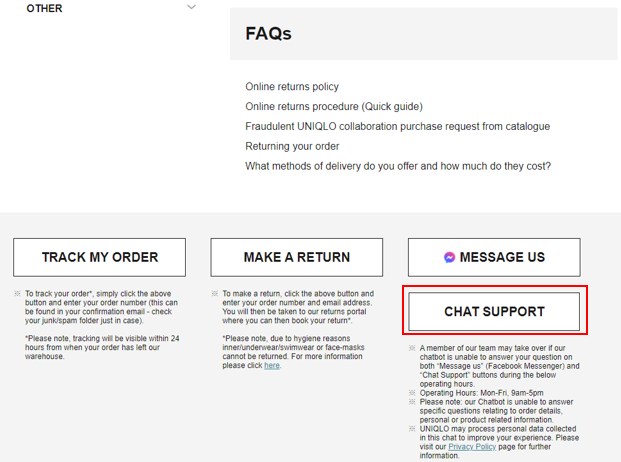 STEP 2
: Enter your inquiry and click the send icon. Alternatively, choose the category that is best suited to your query.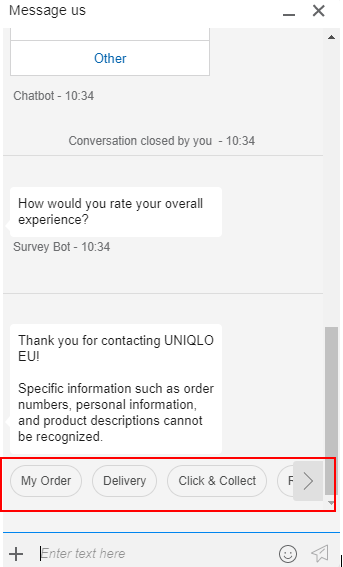 STEP 3
: Contact with a live chat agent.
We hope you're able to find an answer through our chat support bot; however if you still need further support, please select the button "Chat with agent" and the bot will connect you with a human agent. An agent is available from Monday to Friday 9am - 6pm & Saturday and Sunday 11am - 6pm).
STEP 4
: End the chat conversation
Click the ' X ' on the window, or select "End Conversation" from the Chatbot once your query has been resolved.
Alternatively, we offer the same service via Facebook. Simply click the "Message us" button and you can connect with an agent via the Facebook messaging service.